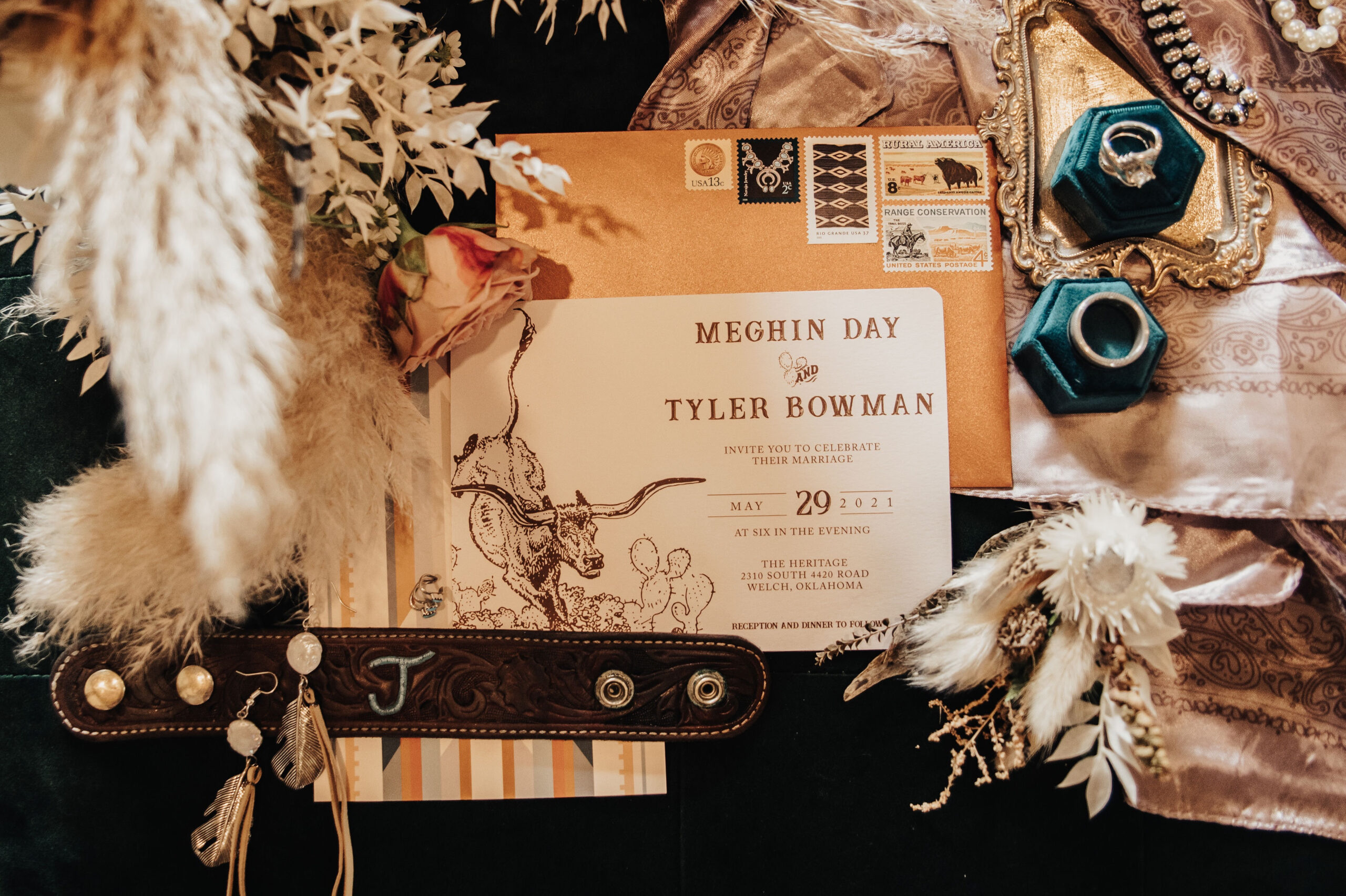 Custom Wedding Stationary
I love chatting with our brides to learn what your wedding details, location and what the overall vision is.  We want to know from you what your vision is for your stationery, and are more than happy to help you come up with ideas.  Once the details are nailed down I will then work to provide you with an estimate specifically for you and your guest count. We will look over paper swatches, and those can be mailed to you.
Production Time is about 2 weeks, You will receive a sample of your custom invitation, envelopes and any other items you need.
A deposit of 50% is required before you receive a sample.
Revisions ~ You will receive 2 revisions included in your final cost.
Orders take 1-2 weeks from final approval to print and get shipped to you.
You will receive your final order and then you can mail out when needed!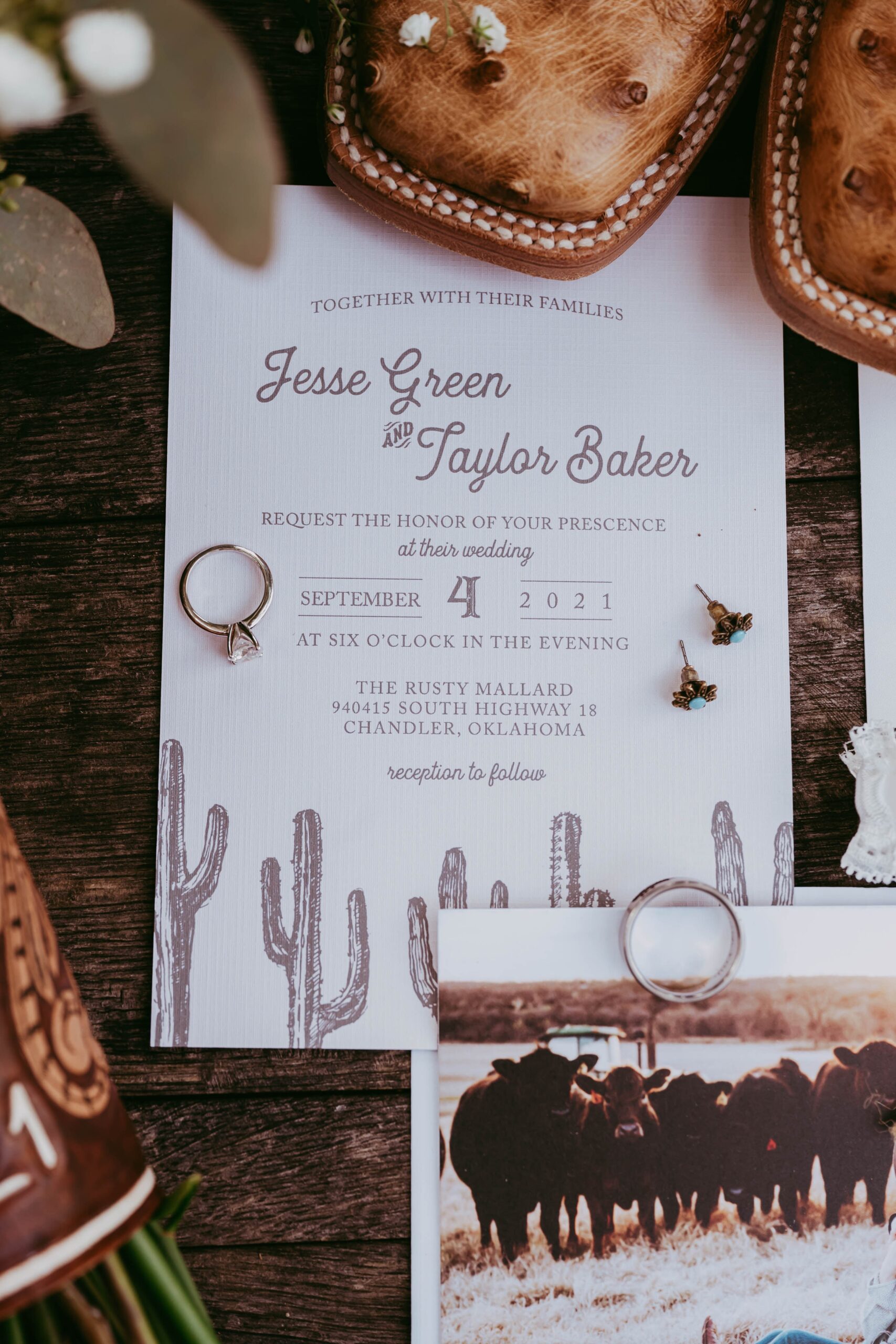 How much will they cost?
With so many variables the price of custom wedding invitations, signage, etc. cost really depends on quantity, paper choice, printing method and any extra add-ons (envelope styles, etc.).
How long will it take?
The custom process takes about 4-5 weeks, this includes the physical sample, two rounds of revisions, printing, assembly (if required) and the 1-2 weeks to print and ship the final order.
Can you do envelope liners? Koozies? Napkins?
Yes, I can! We can help you create anything you dreamed of for your wedding! If you have something that you really want, please don't hesitate to ask. There are so many options and you might as well make your day the way you dreamed it would be.
What kind of printing methods do you offer?
Digital, white ink, metallic gold and silver, foil and letterpress
Do you offer envelope addressing as well as return addresses?
Yes, it is an additional cost. We can do guest addressing as well as return address printing.
Do you have print ready invitations?
Yes, we do! They are on our Etsy shop, click here to shop!
When should I send out my save the dates?
Your save the dates should be mailed anywhere from 4-6 months ahead of your wedding, while your invitations should be mailed 6-8 weeks ahead of time.
Do you offer other invitations besides weddings
Yes, besides save the dates, wedding invitation suites, day of signage, we also offer custom birthday party invitations, or custom invitations for any event you host!
Where are you located?
I am based out of Salado, Texas and work out of my home. However, I am more than happy to meet you at a local coffee shop. If you aren't close to us, email, phone and text work great!
custom wedding invitations by spotted donkey branding.